12 Popular Hotels in Malaysia That Were Forced to Closed Down Due to COVID-19 Pandemic
The first half of 2020 was indeed a roller coaster ride for us Malaysian. Nonetheless, the businesses in Malaysia had suffered quite a big loss which even caused them to cease their operation.

Adding to this, Prime Minister, Tan Sri Muhyiddin Yassin on his speech had also mentioned that the whole world was hit with the worst economic crisis ever since 1930, and Malaysia too had a severe impact on its economy, majorly on our tourism industry.

This year, the Malaysian tourism industry was all set to bloom twice as bigger compared to the previous years. In conjunction with that, the tourism ministry came up with a "Visit Malaysia 2020" campaign and advertised it nationwide.
Unfortunately, we were hit with the COVID-19 pandemic even before the campaign could kickstart. Reports showed that the pandemic and Movement Control Order had affected about 3.5 million people working in the tourism industry.
As for the hotel sector, they are barely surviving from the impact of this pandemic. CEO of the Malaysian Hotel Association, Yap Lip Seng in his press release stated that "Malaysia is at the risk of losing about 60% of its tourism business by 2020".
While few hotels issued a salary deduction memo or allocated unpaid leave to their staff for a period of 1-2 months. About 15% of hotels are seen to either downsizing or closing down their operation in order to avoid more losses in this pandemic.

Below is the list of the hotels that were forced to close down due to the pandemic:

Penang

1) Penang – Jazz Hotel
2. Hotel Penaga
3. Jerejak Island Resort
4) Mercure Penang Beach
5) The Gurney Resort Hotel and Residences
Perak

1) Kinta Riverfront Hotel & Suites
2) 4-star Tower Regency Hotel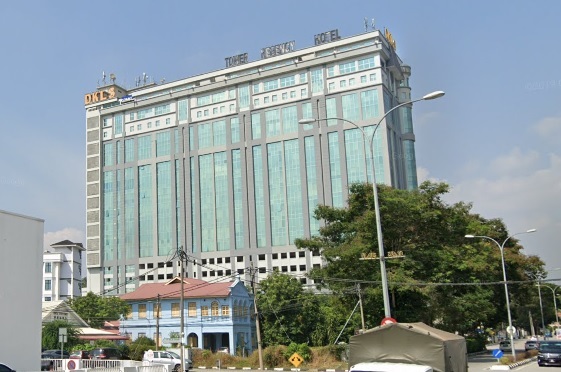 3) Travelodge Ipoh
4) Syuen Hotel Ipoh
Melaka

1) Ramada Plaza Melaka Hotel
2) Emperor Hotel Malacca
Kuala Lumpur

1) G City Club Hotel
The above is only the list of popular hotels in Malaysia that were forced to closed down.

Imagine the impact that this pandemic had on small-medium lodges and hotels or even other sector businesses. There could be hundreds of businesses that were forced to closed down but did not make it to the headlines.

Let's all hope that the special stimulus package for small- and medium-scale enterprises worth RM10 billion that the Prime Minister announced would be able to minimize the losses that the businesses had gone through.